12 May 2014
Uncover The Local Secrets With The Hotel By The Red Canal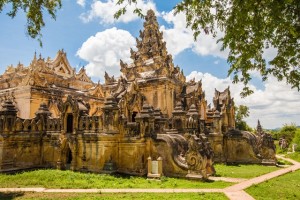 A combination of ancient and modern civilization, Mandalay is an exotic destination    that attracts thousands of tourists these days, who would like to see what kind of city is built on the place where Buddha himself have stood. Just as he has foretold, a great city has been built here centuries ago.
Visit The Fully Renovated Mandalay Palace And Other Great Historical Sites
Mandalay once has been a capital of the kingdom of Myanmar, so among the most popular tourist attractions of the city is the royal palace, built on the Mandalay hill's foot. The city has also been established as a Buddhism center 150 years ago during the reign of King Mindon. Being such a significant religious and cultural center, Mandalay is full of historical sites that attract tourists from all over the world.
Top accommodation in Mandalay
There are several great Myanmar hotels that offer top accommodation in Mandalay. One of these hotels is the Sedona Hotel Mandalay, which is located in the city center and is quite close to all main attractions and places. The Mandalay airport is only 12 minutes away, while amazing getaway with a gorgeouslandscape is located in 3 minutes from the hotel. The Sedona Hotel Mandalay offers 247 suites and rooms that feature local ethnic decorations, modern recreational facilities, like tennis courts, a spa and fitness center, a swimming pool, etc. To meet the highest tourist demand for perfect accommodation, Mandalay offers several other luxury hotels along with properties of a colonial style.
Learn more about the local culture, folk and history
 Although Mandalay's previous glory from the times of the kings has passed, it still is shown in the traditional handicrafts that can be bought at this place. Each one of the souvenirs has a unique story to reveal, as the secrets of the ancient Mandalay are countless. The Hotel by the Red Canal will help you uncover at least some of them during your dream holiday in Mandalay.
Mandalay crafts – a whole world of local secrets and surprises
Stone and wood carving are among the most prestigious crafts in Myanmar. The wooden marionettes that present popular local heroes, mythical folk creatures or villains have much to tell tourists about the local culture and history and can be interesting souvenirs that would remind you of your holiday in Mandalay. When choosing your souvenir, ask the crafter about its story, and he will reveal you why it is significant for the people of Mandalay.
Stone crafts of Buddha image are very important for them as well, as they are used in Buddhist worship and crafters consider the process of their creation as a devotion act. Tourists can visit a stone workshop to see one of the local traditions that Mandalay people are proud of.
Besides these crafts, tourists can see the popular textile Longyi, which are a woven cylinder that both men and women wear around the waist, gold embroidery, bronze casting and various other types of Myanmar art crafts that cannot be found on any other place of the earth.
6 April 2014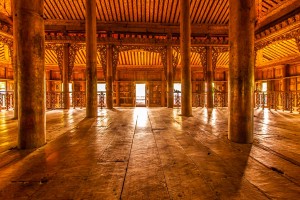 Mandalay is a tourist paradise and a busy commercial hub in the Upper Myanmar. Mandalay is full of tourist attractions that anyone visiting Myanmar should make a point of seeing. Mandalay embodies the essence of the Myanmar culture and tradition and is important to the Buddhist religion considering its history and Buddhist influences. Mandalay was once Myanmar's capital for 26 years before the British colonized the country and moved the seat of power to Yangon. Nonetheless, Mandalay remained vibrant as a crucible of Myanmar culture. Here you will find the remains of the Royal Palace which are still quite impressive together with many statues, pagodas and Buddhist monasteries. You will also have the privilege of savoring Myanmar cuisine.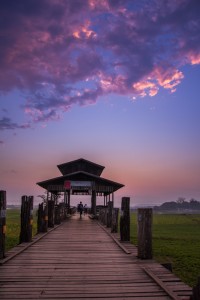 You will need excellent accommodation in one of the finest hotels Mandalay Myanmar to enjoy your trip fully. You'll do well to make the Hotel by the Red Canal your resort Myanmar of choice. We offer amenities and a standard of service that arguably no other hotels Mandalay Myanmar can beat.
 You can find out more about our resort Myanmar and make a reservation at http://www.hotelredcanal.com.