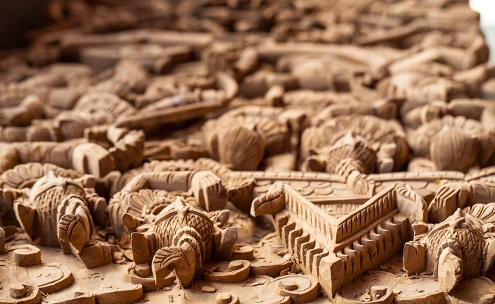 The Hotel by the Red Canal is the spot where rich Myanmar culture and traditions and modern luxury accommodations melt together. This establishment is a seamless blend of world-class luxury accommodations replete with modern creature comforts and the exotic trappings of Myanmar. The Hotel by the Red Canal caters to different types of travelers including tourists, honeymooners and businessmen. The hotel is located in an idyllic setting that provides a pleasant environment for guests to relax and enjoy their stay in Myanmar. The Hotel by the Red Canal is set aside from other hotels in Myanmar by a number of things.
We are a relatively small establishment to begin with – there are only 25 suites at the hotel. Our small size nevertheless puts us in a position to provide personalized services to each of our guests. Mega establishments that host hundreds of guests at one time simply cannot offer personalized services at par with our standards. We excel in customer care because we have fewer rooms and our staff is well trained and committed to making sure that guests enjoy their stay with us.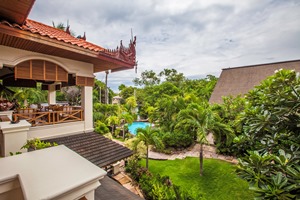 Another thing that sets us apart from other hotels in Myanmar is the manner in which we have embraced modern technology. We provide high-speed Wi-Fi internet connection to each room in our hotel, something that many other hotels are yet to consider as a necessity for their guests. Courtesy of this internet connection our guests can effectively stay in touch with all what is going on around the world. As if high speed internet is not enough, we also provide satellite TV with over 100 channels for guests to keep up with the news and other global happenings. We also have high-class spa, beauty salon and fitness studio facilities. Guests can as such enjoy relaxing massages and Ayurvedic therapies in the spa as well as work out in the gym.
Modern trappings aside, the Hotel by the Red Canal is richly awash with aspects of Myanmar culture. We have grouped the rooms into four groups each named after one of Myanmar's ethnic groups. We therefore have the Chin, Shan, Kachin and Rakhine suites, each uniquely designed and decked in corresponding ethnic paraphernalia. The bistro at the Hotel by the Red Canal serves Myanmar, Southern and Northern Indian cuisines. Every visitor traveling to Myanmar should sample some of our local delicacies because food is a very important aspect of culture.
The Hotel by the Red Canal has received much acclaim from happy guests and it even won the coveted World Luxury Hotel and Spa Awards for 2012.