Spice Garden is a chic elegant restaurant serving Myanmar , Northern and Southern Indian cuisines with primary focus on poultry, seafood and vegetarian dishes. There is also a menu of continental favourites for the homesick tourists. Justifiably proud to be the only Indian-Myanmar fine dining restaurant in Mandalay , the Owner/General Manager subscribes to a policy of only preparing food for the same day itself to ensure guests are served the freshest quality food.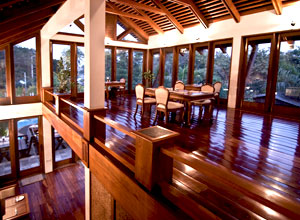 Feast on main courses of chicken and fish specialties to the accompaniment of freshly baked rotis (home-made Indian breads) and Biryanis (Indian pilaf and basmati rice specialities). Or tuck into refreshing Myanmar salads and savour golden land curries and other regional delights of Myanmar .
The desserts menu is small but nonetheless packs a punch with a strong Indian cast of sinfully sweet Rasmalai , Gulab Jamun and Kheer sharing top billing with a selection of Myanmar sweets including semolina cake and to stewed banana in coconut milk.
With 2 levels of indoor dining housed in a quaint-looking teak annex steps away from the main hotel building, you enjoy your meals in air-conditioned comfort or you may also choose to dine alfresco, weather permitting.
For gourmets and food enthusiasts who enjoy the taste of India and Myanmar at Spice Garden, you can learn how to prepare these traditional Myanmar , North and South Indian cuisines with our resident chefs. Contact the General Manager to organize your cooking class.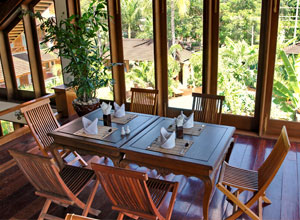 What to expect in 2010…
A Masterchef and a traditional tandoor (hot oven) will be specially brought in from India . The tandoor brings out the natural flavors of the food, and gives it a special taste which can never be replicated in a conventional oven such as the universal favourite: Murgh Tandoori commonly known as tandoori chicken. Tender, juicy and mildly spiced to allow the natural flavour of the meat to come through, cooked in the traditional tandoor to allow a smoky charcoal flavour to seep into the meat. This and many other menu items including Naan (leavened flatbread) " table favourites of past Moghul emperors" will be available from mid-2009.