Step inside to a private and exclusive sanctuary for a therapeutic experience. The interior design of the Spa is inspired by traditional construction methods of rural villages in Myanmar , where building interiors remain at a comfortable temperature, even in summer with walls plastered with natural mud mixed with rice husks and straw. Running water features, rattan fixtures and terracotta tiles combine to give this retreat – which houses just 2 individually designed treatment rooms – a rustic and earthy feel.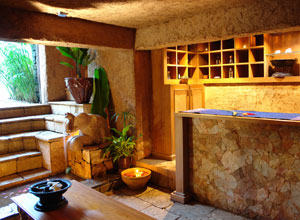 Choose from a medley of Ayurvedic, holistic and natural body treatments to relax, awaken and revitalise your jaded senses. Or indulge in our ala carte menu of aroma vitality body and foot massages to stimulate circulation and rejuvenate the body and spirit after a day of shopping and sightseeing.
The Prana Spa at The Hotel by the Red Canal opens 2 nd quarter 2008.
In the meantime, pamper yourself….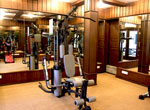 with hair, facial and beauty treatments at the Beauty Salon;
with a daily workout at our custom gym – Fitness Studio;
with a nice cool dip at our free form swimming pool